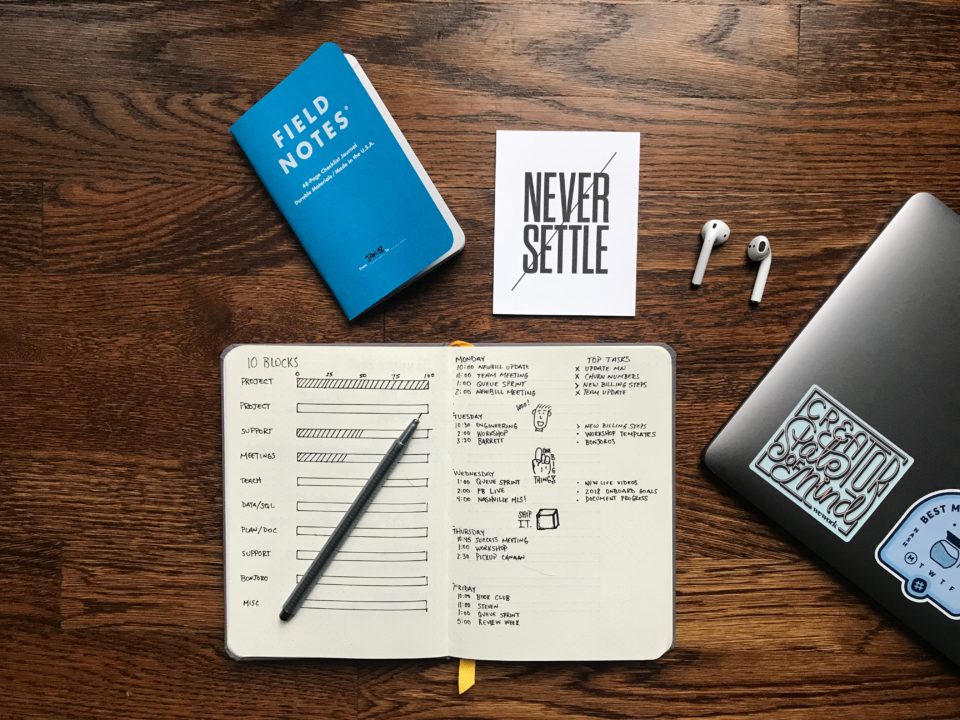 Internet is choking with advice on how to be productive.

This is not that kind of advice.

Instead, I am sharing an approach that has worked for a billionaire entrepreneur, another Canadian entrepreneur who sold his company for half a billion dollars, a NYT Bestselling author and for me. I'll also be sharing instances from our lives where this approach worked.

The approach is working within time constraints. This means giving yourself limited time to complete a big task.

This approach becomes more important when trying to work on big problem or what I call the 'hard things'.

You see we all want to do hard things.

And then we don't do them because they are… HARD.

But hard things are worth doing because they bring out the best of you. They also help you make an impact. If you are in it for money like most of us then hard things work well moneywise also.

The fact remains. Hard things don't get done because they are hard.

What if we still did the hard things but found easier ways of doing them.

This brings us back to the point of being productive and the 4 examples I mentioned earlier.

How To Be More Productive [4 Real Life Examples]

These are the examples from the lives of;

Masayoshi Son, founder of Softbank [One of the most successful entrepreneur investors of our time]
Markus Frind, founder of PlentyofFish [One man army who created one of the biggest dating sites in the world]
Mark Manson [Blogger and New York Times Bestselling Author]
Mohit Pawar [That's me! Blogger, Author of two books and an Entrepreneur]
It is a coincidence that the names of all four above start with letter "M" 🙂 All four used time constraints to accomplish something significant – as you'll see in the examples below.

[1] How Masayoshi Son Started His $80 Billion Dollar Empire

Want to be a billionaire?

Force yourself to work less number of hours. At least you can start this way and force yourself to be efficient.

This is how Masayoshi Son – the guy who paid a $150 million annual salary to his company's erstwhile Indian CEO – made his first big chunk of money as a student at University of California, Berkeley.

Here is what he said:

I asked my friends, "What is it that I can do for 5 minutes a day other than study to make $10,000 a month?"


My friends said, "You are crazy. Do you want to sell drugs?"


I asked myself – what is the most efficient use of time. Invent, I thought. I must file patents. So, I set alarm for 5 minutes. And, said – invention, come. It worked.


I made the world's first electronic dictionary. Sold it to Sharp for $1.7 million. Then sold another business for $1.5 million. All within a span of 18 months."

Instead of $10,000 per month, he averaged $170,000 a month.

Then he went back to Japan and started SoftBank. Rest is history.

He shared all this in an interview with David Rubenstein. You can wacth it here. I loved it because there is a lot to learn and his passion comes through.
As of February 2019, Son's estimated net worth is $23 billion. He is among the richest man in the world, despite having the distinction of losing the most money in history (about $70bn during the dot com crash of 2000).

He is not the only one to do it. There are other like Markus Frind who have done it.

[2] How Markus Frind Started And Ran A Company Alone Working One Hour A Day, And Eventually Sold It For $575 Million

Markus Frind, the founder of PlentyOfFish (POF), a dating site, worked one hour a day and brought in $10 million a year. His constraint was an eye condition that didn't allow him to work longer than this on the computer.

He relied on a team of volunteers to manage the site and took care of the technology himself. In fact he had started the site to learn about ASP.net, a web framework. He didn't like reading books so he started a site to practice it. He learned it by asking questions in online forums and then practiced it on his site thinking that doing this work will look good on his resume as a software developer.

He kept POF free. As a result, the site started attracting millions of visitors in markets like Canada, UK and the US. At that point, he was the only person working on his site. He was making $10 million a year through online advertising.

He later hired people and started working normal hours. POF had 66 employees and was making $100 million a year when Markus sold it for $575 million in cash to The Match Group (It also owns Tinder).
Time constraints don't only help entrepreneurs, they also help authors. Let's see how Mark Manson used this approach to write a hugely popular book.

[3] How Mark Manson Wrote Most of His NYT Bestselling Book In 2 Months

Mark Manson took 18 months to write his mega-bestseller "The Subtle Art of Not Giving a F*ck". As per him he got far more done in the final three months than he did in the first 12 combined.

In early days of writing the book he did "write-a-thons" and peaked at 8,000 words in a day. Lots of words for a day but quality sucked. This is how he wrote for most of first year of writing.

Then he started noticing that what he wrote in the first 1-2 hours in a day was great. From there it went downhill. At that point, he decided to limit his writing to two hours a day. With this approach he came up with a new draft of the book in two months flat.

This approach not only worked for Mark, it also worked for me as you'll see below.

[4] How I Wrote and Published A Much Loved 400-page Book In 34 Days

I did it with my digital marketing book.

I received the confirmed order for this book when I had not written it yet on. It was on April 2nd that year.

My buyer, a large business school, wanted the book in their warehouse in April but I was able to push it to early May. Still it was an unbelievable situation with a massive time constraint.

You see writing a fiction book in such short time is doable but tough. Writing one that's not fictional, and that aimed to make a subject like digital marketing simple enough to understand was tougher.

But not doing it was not an option.

I thought hard about how to make it work. Sharing the super short version of how I did it with you.

If I did all the research and started from scratch it would have taken me several months to finish. Then the time to find a publisher and go through the publishing process would take at least one more year.

I didn't have the time so I started a publishing business. This was the only way to make quick decisions and use the best team for doing the work.

I took my digital marketing course modules and used them for some chapters. I put on smart people including one of my old associate to research key topics. Instead of hiring one editor, I started with four. I wanted to work with the best so spent more than $1000 on design alone.

Then, I got tons of help from a close friend and his team who worked literally day and night with me while I locked myself in a hotel room to be close to them and to stay away from distractions.

It took planning, collaboration and a bit of luck but we did it. Here is what the result was.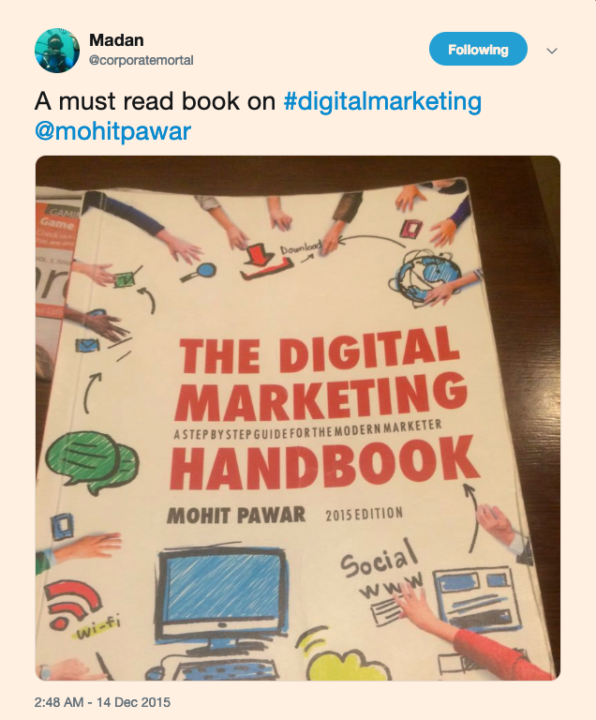 How To Apply This Approach To Other Areas Of Your Life?

This is a post about how to be more productive but you can apply this to other areas of your life.

Like to be happy.

Usually we think that millions = happiness.

But once you have baseline money to take care of essentials and a little more to go by – money does not increase happiness.

Once you are at that stage – stop worrying about making more. Instead spend time with people you love. Feeling of being loved releases dopamine. Dopamine is the brain's pleasure chemical so it makes you feel good.

When you exercise, your body releases endorphins. Endorphins trigger a positive feeling in the body, similar to morphine. If you exercise on a regular basis you feel "euphoric."

Feeling grateful can also make you happy as per positive psychology research. You can spend 2 minutes everyday to close your eyes and feel grateful for life, food, comfort and anything else that you can think of.

Each of the above is easier than making a million dollars.

I wish you'll try and use constraints to be more productive and find easier ways to do what you consider hard.