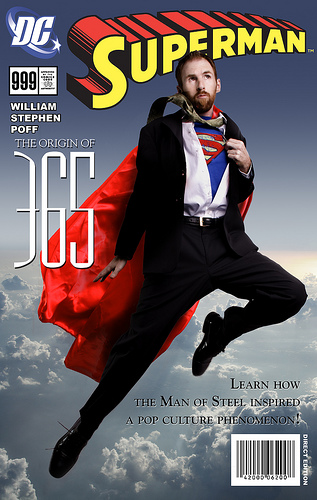 This post is no. 1 in 7-post  how to make an impact series.  
Life is too short to waste living like a zombie.
It is in our hands to make the best of our lives, if we make right choices and make best use of time.
There is no magic trick just plain old hard work with some application of smarts. If you are looking for shortcuts this may not be the place for you.
Now if you are ready to work hard and make an impact at workplace, in society and in your own life; ideas presented below may help you a bit or a lot.
Best time to begin is now.
Best way to begin is to read and make a mental note of things; understand this is not something that you can accomplish in a day or two; but you can begin on the path of making an impact starting with 1st step that is doing a personal audit.
So let us begin.
1. Personal Audit
Do a personal audit about where do you stand right now — physically, mentally, spiritually and emotionally?
2. Purpose
Find the purpose of your life. I have written about it here.
Align your actions with the purpose of your life. I will write more about that in segment called action.
3. Dreams
Dream crazy dreams. What is a crazy dream one that people laugh at, one that talks about doing the unthinkable or at least the path which not most people are going on? Do you talk about touching the lives of the world or think about making ends meet.
Believe that your future is bright. You are going to make a difference and big impact on society?
Dream, ask, believe, receive
4. Plans
Build castles in the air and make plans on paper
Convert your plans into SMART goals
Ask yourself are your goals BHAG (Big Hairy Audacious Goals). Small goals do not bring out the best of most of the people.
Segment goals into short (less than 1 year), medium (1-5year) and long term (beyond 5 years)
5. Work
Choose the right profession/work
Change your passion to profession
Make the transition by jumping the ship or work on a parallel path
6. Attitude
Every day is a new day (of the rest of your life)
Do not wait for an opportunity to become a leader
Be the change you want to see in others
Give your best — work, relationship
Believe that you are a unique person with a unique destiny
7. Action Time
Gather tools that you will need
Get in the zone — by reading, meditating, running, exercising — anything that lets you be in touch with your core
Start action
Finish what you begin — for more details check how to finish what your start
Don't go for prestige, go for productivity
Stay motivated by reading, connecting with loved ones and celebrating small milestones
Use oxygen and writing to keep a clear head
8. Being True
Be true to self
Be comfortable
Be true to your work
9. Discipline
Be consistent
Show up every day
Do not change plans too often
Use common sense if there is a need to change path
10. Be courageous
Meet failure eye to eye
Dare to go where no one has gone before
Be enterprising — you do not need to be an entrepreneur to do though entrepreneurship is an interesting path
Do not wait forever to take the plunge — whether it is to get into a new job, change career paths or start on your own
Do not choose the easiest option available   – while choosing a college/major, career option, choose something which will drive and keep  you motivated for at least some years or better for life
11. Stay on course – Review, correct and move ahead.
The piece is a work in progress. The idea is to give you a trigger to stop holding back. In coming days and months I will share more thoughts.
Look forward to your ideas, feedback and comments to make it a well-rounded effort. Keep coming back to share and find more thought nuggets on this page.
Hope it helps you make an impact or at least get you started on the path.