Abbey Ryan looks like a modest, unassuming teacher at Arcadia University in Glenside. She is an assistant professor in the Art and Design Department.

There is more to her that being a teacher.

She is also a renowned artist. Her paintings are in more than 900 collections around the world.

How did she reach here?

She started as a regular child who loved drawing and wanted to be an artist. She also liked science. That's why she got her first-degree in pre-med illustration, then took one more year to do a BFA in Painting. She joined Medical School to drop later. Her heart was in arts that's why she prepared for a year and got MFA in Painting from Hunter College in NYC.

She made a choice and stood by it. She didn't stop there.

In 2007, Abbey started making "a painting a day" and posting it on her blog. She continued it for a long time. This practice has made her work accessible to people all over the world. [1]

She is not an anomaly. Other artists and creators have followed this path and found value along the way. [2]

Can This Approach Work For You?

I have found myself thinking about this recently.

These days, I am going with quantity (one blog post a day), trying to find balance with quality.

Why? Because procrastination and artist's resistance is a bigger issue that quality.

But the path of quantity is not an easy path to follow.

It takes your attention. It takes time. If you are not methodical about it, it can take over your life. I want to create but I want to enjoy my creation time. I can't find joy until I am in the 'flow'. I can't find flow while rushing to meet a deadline.

Still, it is worth doing.

Seth Godin has 7,000+ posts at this point on his blog. He has not missed a day for many many years now. Here is what he says about how he has managed to do it.

The secret to writing a daily blog is to write every day. And to queue it up and blog it. There is no other secret.

You think doing a daily blog is tough? What about a film a day? Yes, that's what Casey Neistat did for years while running a startup during the day.

Fred Wilson is a popular VC who is definitely busier than most of us. Here is what he said about his daily blogging practice.

I have gained a daily practice that starts me off with a wide-open mind, that makes me think and articulate that thinking, that has led to numerous spectacular investments and has honed my ability to communicate, not just in the written word, but also in many other ways.

In those fifteen years, I have posted 8,033 times. That is way more than 15*365 because, in the early years, I would post multiple times a day. I settled on once a day about five years in and that has become my practice since.

Following Quantity: Why And How Of Daily Creation

Do it because you can.

Follow the lead of those who have done it before you and found value in it.

Daily practice can help you if you are a writer, creator, or an artist. It can also help if you are an athlete, a student; or if you want to be a good communicator and use your brain power.

How To Do It?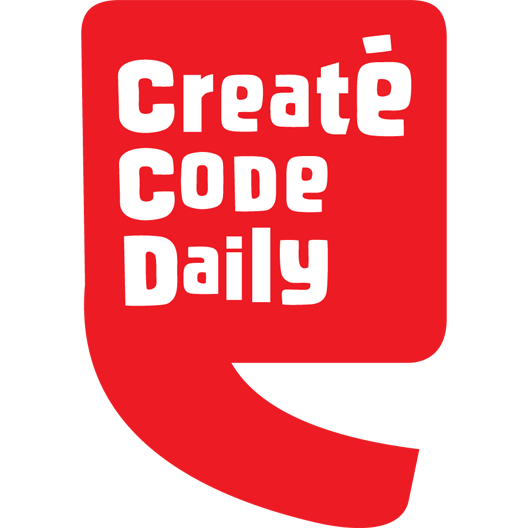 Don't overthink it.

Know that resistance will kick in and you'll have to overcome it. Here is a trick when resistance kicks in. Tell yourself that you'll do what it takes today and get rest tomorrow. Tomorrow when resistance strikes tell yourself the same thing.

At some point start doing more than your daily quota and create a queue. This will help you cope in case you fall sick or there is a sudden change in routine due to travel or work.

Know in your heart that you'll not create a masterpiece every day. Believe in the process.

While you are at it improve your craft and tools to be efficient.

Why Daily Shipping Works?

I have written several hundred of blog posts ranging some of them long ass like 3-4,000 words. You can call these quality posts with as many as 400 comments on a single post. I have written two books with more than 300 pages each.

I have also been a serial procrastinator. If this was not the case I would have created more.

I am happy about my long quality work that takes a long time to create. The issue comes when resistance appears and the gap between such creations becomes long.

In case of long pieces, the deadline is further away whether it be a week away or a fortnight. You don't need to ship or publish until you finish the entire piece. Often times it results in you not shipping it.

It is possible to lose yourself in long work. That's why writers publish over 3 million blog posts on the internet every day (that's a billion a year). Compare this to 1 million books a year (including new editions of old books) for 7 billion plus people.

Daily creation pushes us to get over the resistance and work with a self-imposed deadline. It might result in scrambling to finish and publish something, in the beginning. If you stick long enough, you'll find a schedule and process that is not harsh and allows you to enjoy creation.

Need For Deeper Longer Quality Work
That said there is a need for long-form quality work.

One, it makes business sense.

Google loves authoritative content. This type of content is anywhere between 2,000 – 15,000 words or more for a single piece of content. Only words are not enough. You need dense prose with, clear, and easy to understand words.

You need such super helpful, fun and ultra-deep work if you want to rank for competitive keywords.

This is true for videos also. Long videos work better to gain attention and authority on YouTube.

So it is important to find time to create such work.

How To Make The Jump From Quantity To Quality

Find a rhythm and create your daily quota. Later at some point find time and systems to create longer pieces. Easier said than done but worth doing.

Your turn now!

How about one meeting everyday to triple your revenue?
One workout session for 300 days in a row for the body of your dreams?
A new recipe a day to become an excellent cook?
FOOTNOTES.
[1] Abbey Ryan bio
[2] Carol Marine's Painting a day