Ahmed Z.D. asked me to write about the books I found helpful.

So I am sharing 5 books that I found helpful early in my journey. What I learned by reading these books has shaped a part of who I am.

How to Win Friends and Influence People by Dale Carnegie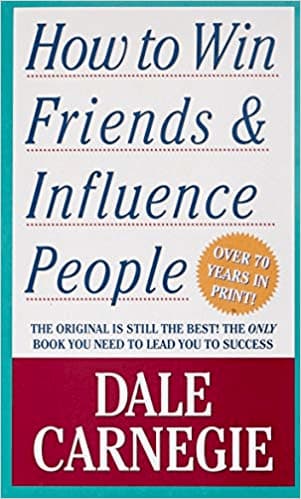 This is the first book that comes to mind. I was a shy kid when I read it. It helped me get out of my shell and taught me in part, how to conduct myself in the world. Part human psychology and part anecdote, this book will help any socially awkward teen or anyone who is socially clueless for that matter.
Losing My Virginity by Richard Branson
This is the autobiography of British businessman Richard Branson. It showed me how anything is possible, and gave me a peek into Branson's working style. I also learned about building a business based on instincts, and how Branson was able to create several billion-dollar companies by bringing one key person on board to run a business, and through partnerships. I also liked Branson's other short book which I read earlier. I wrote about it here.

Lucky or Smart by Bo Peabody
It is a short read by Bo Peabody, one of the original poster boys of the internet. He co-founded Tripod.com, one of the earliest dot-coms, in 1992. Tripod was the 8th largest site on the Internet at the time of its sale to Lycos in 1998 for $58 million in stock. Peabody talks about the story of his startup years and uses the sale and the events that transpired after it, to share that we may not be as smart as we think.

After the sale, he was forced to hold onto his stock for 2 years because of the terms of the sale. During this time the value of the stock increased ten-fold. Soon after the lockup period expired, Peabody sold his shares. It was about two months before the dot-com bubble burst.

How I Raised Myself from Failure to Success in Selling by Frank Bettger
Frank Bettger was someone who dreamt of becoming a sportsperson. He failed in baseball. Turned to insurance, became a salesman and failed there as well. He considered quitting insurance but remembered what his baseball manager had told him about his lack of enthusiasm. He committed to fixing it and became a successful insurance salesperson. This book taught me about the importance of showing up in life, and how approaching life with enthusiasm can turn things around for you. I realized this when I read it first and writing this post has reminded me to practice this often.
The Story of My Experiments with Truth by Mahatma Gandhi
This along with many other books that I read at that point, about spirituality, guided me to examine my life more closely and motivated me to turn black within me to gray and gray into white.
I am sure there are more books that helped but these are the ones that stand out. I hope you'll be able to get your hands on one of these and find some value the way I did.

If you are an entrepreneur then you can check out these books.