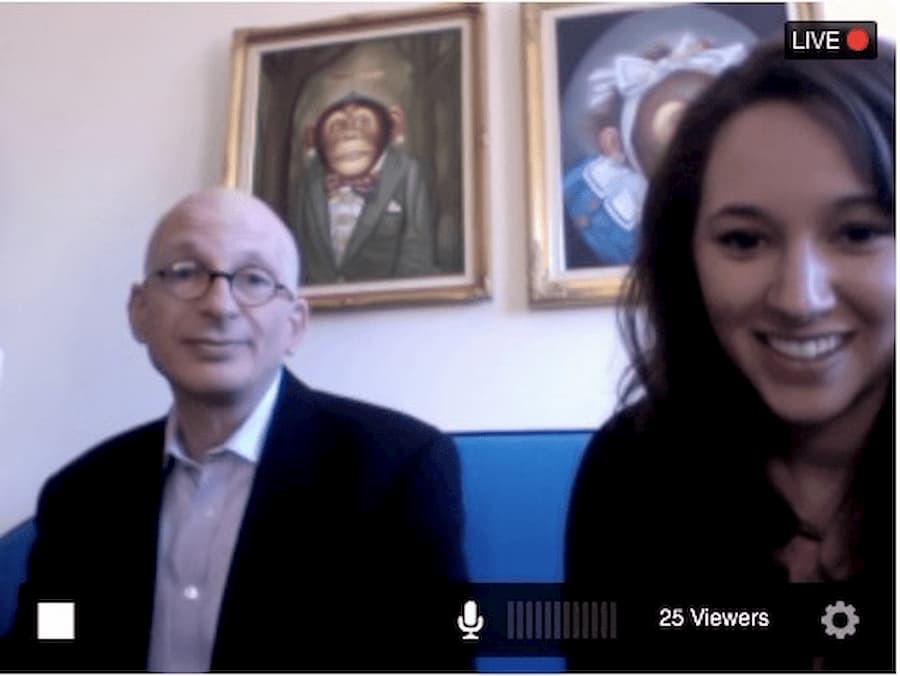 Mark McCormack, the founder of the world's biggest sports management company, IMG was able to strike big deals with brands like Toyota early in his career, for the sportspersons he signed up for his agency. He was a nobody with a new business, except he had what a lot of others don't have. He had genuine connections.
I recall reading his book "What They Don't Teach You at Harvard Business School". I learned that he was able to do it because of his genuine connections with top executives. He did not connect with those top executives when they become CEOs. He had met them decades ago when they were young professionals. He kept in touch, probably without wanting anything in return. I didn't know him personally but I guess he was genuinely interested in the people he met.

I have seen the power of connections in my life multiple times. Sharing 3 such examples with you.

Derek Sivers, who I wrote my first book with, did not know me. I reached out to him via Twitter, to help him out with a book he was writing at that time. He didn't want my help but we kept in touch over the years, became friends and eventually wrote a book together.

It worked the same way with James Altucher. I had reached out to him while volunteering for Seth Godin's publishing project. We connected. I interviewed him and put it in a crowdsourced book. I then interviewed him for my site. He used the same interview on the 'about' page of his website and mentioned me there. Someone who admired James saw my name there and reached out. We connected and met. This person committed to investing in a new startup I was planning to launch. He even transferred initial funds. Anyway, I didn't go ahead with the startup and returned the money. But I got the investment without the usual investor outreach. We did it over coffee, some phone calls and emails.

This is also how I found my 1st client in the US. I reached out to her on Twitter, after she had posted a random question. I wrote a thoughtful reply. She appreciated it and started asking for my advice about her business. We kept in touch and exchanged ideas. A little more than a year after our first connect we struck a deal to work together.

There are many more stories of a happy ending and serendipitous opportunities. Like how Derek and another friend Amber Rae helped me secure a coveted role at LinkedIn. Derek had never done what he did for me. And, Amber was working on her first (now bestselling) book in Bali and was super busy as she was on a deadline. Or, how someone I met online 8 years back (a fellow Indian in the US), became an early client for my author coaching business. Just because we kept in touch and I kept on sharing useful ideas.

Helping People Is Good Business and A Good Starting Point for New Connections

I don't think about the ROI when helping others but it makes business sense if that's your goal.

Derek (my co-author from above) built his first business on the foundation of helping others and sold it for $22 million.

By helping people in your chosen profession you stand out. There are many ways to do it. Share what you know and put it out in public. This will attract the right people to you. Then you can help people which I think is a privilege.

Some time back I wrote this post about finding your dream job, A friend who I had tried to help earlier, mentioned it in an article she wrote. Since then I have had several people who reached out for help. For me this opportunity to be able to help is great. But it also helped with making my work known among people who didn't know me earlier. This is a virtuous cycle that goes on.

How You Can Connect With New People
You can connect with anyone, anywhere. There are no boundaries online so it seems to be a good starting point.

Connect on Twitter, LinkedIn, or Facebook. Move the discussion to email, from there to phone, video or in-person. Depending on how long you have been connected with those 'new' connections. This is how I did with my first client.

Whenever possible get face to face because there is so much clutter and information overload when people are online. This makes building genuine connections tough. Face to face connections helps you stand out.
Here is a system that you can use to do it.

Make a list of 100 people you'd like to connect with.
Write why you'd like to connect next to each name. Your reason can be varied. You admire their work, you like what they do, or you need their help for a job/gig, etc. whatever it is put in down.
Write a 1-2 line note for each.
Connect with 1-2 people every week to start
Reach out from a place of gratefulness but don't be too eager to please when you connect.
For those who reply, send another note 15-40 days after your first connect. Now send them some ideas that can help them grow their business, job or share something you noticed online and will be useful for them.
Take it from there and connect using the 'online to in-person' flow I shared above.
Rinse and repeat.
Who to Connect With?

If you are connecting with people from a professional perspective, then connect with the following 3 kinds of people.

Those who are at your level of expertise, to discuss what you are learning and exchange thoughts
People who are less experienced than you, to guide and share what you are learning.
Those who are ahead of you in the journey, to learn from and to reach out for advice.
I won't suggest going too niche when it comes to connecting with people. It depends on who you want to be.

For example, if you work in digital marketing and want to establish yourself in performance marketing then find people who are experts in SEM, Adwords, Facebook, and LinkedIn Ads. If you are more content-oriented then choose from that field. Even then limit it to 50% and rest keep a mix of people you admire irrespective of their background – like startup founders, product managers, developers, CMOs, CEOs, CTOs and executives from other fields, like HR, Finance, and thinkers in the space, like authors and researchers.

I hope you'll use some of these ideas in your life.