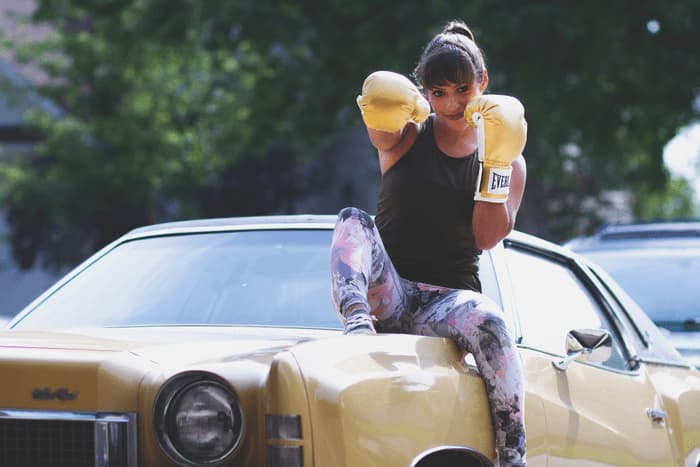 Success does not come easy.

You have to work for it.

Only working does not cut it, you need to take planned focused action on a consistent basis.

There is more to it. Let's check out what it is.

How To Be Successful By Building Career Capital: 12 Ideas

What you do today will shape your career trajectory tomorrow. If you take a smart action to build your career it will accumulate in the form of career capital over time.

Here is how you can do it.

#1 Stay The Course

You cannot build a successful career in a day.

It doesn't take days or months. It takes years and decades.

Doesn't matter if you want to build a $100 million revenue company or become the CEO of an enterprise. Both will take time. Of course, an early start, being diligent and being focused help. But you need to be in it for the long haul. You need to be at it until you reach where you want to be.

Commit to at least 5 years to do whatever you set out to do.

If you do that success will be inevitable. Because whatever be your chosen career you just need one success.

When you write every, or work on your business every day, or work to excel in your job every day there is no doubt that big success will find you. It is also likely that you'll find several mini-successes along the way that will propel you towards the inevitable major success.

#2 Find The Fun

Work can become boring quickly if you don't find something that you truly enjoy because the destination will only come once but the journey will continue for a while. So it makes sense to enjoy the journey. It will only happen if you take time to find what drives you and what makes you happy.

#3 Stay In Your Lane

Once you find something worth pursuing then become an expert in that field before you take the time to learn tangential skills.

This is important because you need a strong core expertise that people will know you for and that will serve as your anchor. You can build other skills around the core.

This is also important because you become unstoppable when are seen among top experts in any field. Aim to be among the top 100 people in your area of work. You do it by going deep and working through other ideas that I am suggesting.

#4 Cultivate Curiosity

Pay attention to your surroundings and notice what is changing.

Invest time learning more about what makes you curious. Start with reading every day. Use your curiosity to learn new things. Do this first thing in the day because your skills and learning will drive your growth.

#5 Create A Body Of Work

Don't just learn.

Apply what you learn and show others what you know.

Resumes are passé, and Linkedin is better used for connections. And, everyone has them. That is why you should build a body of work, to stand apart.

Do small projects around what you learn, as a record and showcase your learning. Use blogs, and videos; and a website to package it all.

#6 Find Mentors, People You Can Learn From

Reach out and ask for help.

Mentors can help you jump hoops through growth.

Find them and put all your efforts into doing it.

Later be someone else's mentor.

#7 Build A Solid Talent Stack

In his book, Scott Adams refer to the impact of a talent stack on one's success.

He said this about his success,

"I'm a famous syndicated cartoonist who doesn't have much artistic talent, and I've never taken a college-level writing class. But few people are good at both drawing and writing. When you add in my ordinary business skills, my strong work ethic, my risk tolerance, and my reasonably good sense of humor, I'm fairly unique. And in this case that uniqueness has commercial value."

On the back of this Adams has made tens of millions every year for a long time.

He was also among a small number of people who predicted that Trump will be the next US President.

He reasoned that Trump had an unparalleled stack of talent that included Public Speaking, Humor, Intelligence, Knowledge of Politics, Branding, Hiring and Firing, Strategy, Social Media Persuasion, and Risk management.

Trump wasn't among the top 1% in most of these areas but he was among top 10% in many of these based on his experience, and combination of these made him a winner.

You'll notice that such a combination of skills and expertise also helped Narendra Modi win.

You can leverage this approach for your benefit too. To do it, build skills in two or three different areas, and synthesize this understanding to unleash your uniqueness.

#8 Think Of Solutions To Big Problems Facing The World

In addition to present also think of the future. Whether we like or not a lot of current jobs will go away in next 10-20 years thanks to automation. So don't think against automaton instead think of possibilities. How you can leverage automation to excel at your work.

Explore more. Here are ten big challenges that the world is facing today. See how you can expand your skills and leverage what you know already, to be part of the solution.

#9 Don't Become A Career Nazi

Don't ignore everything else for your career. Find time for different parts of your life.

For big gains you'll have to make some sacrifices but it doesn't need to be sacrifice all the way.

Follow and learn from people like Cal Newport.

Newport thanks to doing deep work tackles full load as a professor at Georgetown University, writes bestselling books one after another and is still able to finish work by 6pm. He also doesn't sacrifice weekends and holidays for his accomplishments.

#10 Become The Hub

Start a group or network in your field of work. Share what you know. Become the curator so that the knowledge and network passes through you. This will make sure that people think of you often for good reasons. Be generous and a giver while you do this.

#11 Be Change Ready

Change is the only constant.

To be continuously successful through the change you need an ability to adapt to the change. You adapt by learning new things as I shared above.

You also become change ready by taking short immersion breaks to step away from what you are doing and talking to people who are ahead of you. You can also take longer breaks time permitting to go back to school or take short apprenticeships. The apprenticeships can be self designed and executed.

#12 Preserve Your Health

This is the most important. Without your health and energy you can't do anything that I shared above well. So, keep your well being and agility a priority at all times.

Do this and you'll be on the path of solid career success. Key is to start then keep doing it.