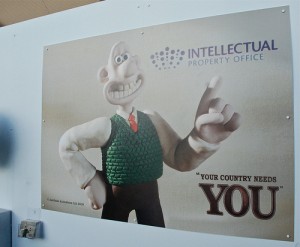 This is the final post in 7-post  how to make an impact series.  
You want to make an impact but still wondering about how to do it.
Here are some ideas to get you started.
1. Believe in Yourself.
You start with believing in yourself.  Believe that you have something to give that others will value. Also value that gift before others start to value it.
2. Focus on being happy.
Being happy has different meanings for different people. For some it may be living in the moment, while others may think that more money will make them happier. It depends on your current situation. Somebody who is really hungry will be happy just by the smell and taste of food.
It is important to know that something that makes other person happy, may not make you happy.
What makes me happy? Being with loved ones, not procrastinating, doing the work, having fun, daily workout; being in control, having a sense of direction in life; living in the moment, being able to laugh without thinking about future or past.
So ask yourself what makes you happy.
Why talk so much about being happy; because when you are happy and centered – you are better equipped to make an impact. Anger can also drive people to take action. But I prefer the route that passes through the Jungle of Happiness.
3. Learn and get inspired by those already doing it.
Learn from the experience of people around the world, those who are trying to make an impact.
Some ideas for you to explore and get inspired;
Yanik Silver's mission to create 1 million entrepreneurs (13-23 years).
Melissa Kushner's effort with GoodsforGood.
Sumit Dagar's  Braille Phone concept.
Doc Hendley effort to  provide clean water to needy people around the world with  Wine to Water.
Mark Zuckerberg and other entreprenuers are also making a big impact. But I have already talked a lot about him here, so thought of pointing you to some new faces and projects.
Explore more, find what you love and take action.
4. Start Small
Thinking of making an impact we mostly think about big ideas. I totally agree that big is powerful.
But to make an impact you need not start big. Almost anything big you see today started small. Harvard University has the largest financial endowment  of any academic institution in the world, standing at $27.4 billion as of September 2010. Originally started in 1636, the construction of its own building started only in 1638, helped by a contribution of 779 pounds  and around 400 books  from John  Harvard.
Richard Branson, only person in the world to create 8 businesses worth more than a billion dollar each, started really small with a loan from his mother.
Do not wait, start small and give it all your energy, passion and focus. With time, your idea will take shape and you will eventually make a big impact.
5. Start with your own self
Thinking about where to start?
Simple, start with your own life.  Is your life perfect?
Think about areas that need work.  Do you need to remove clutter from your workspace, home, do that.  Overwhelmed  by an overflowing  inbox, work at clearing it. Not happy with your fitness levels, work at it. The expression "charity begins at home", fits nicely in this context.
6. Focus on the outer world
Started with taking care of your own self. Now the time should be right to;
Teach an enthusiast a programming language.
Sit with somebody who needs an ear, a shoulder or a sounding board.
Help an aspiring entrepreneur build a business.
Learn to relax and smile so that those around you with not have to face your irritating self.
Start a revolution and movement so that people will get inspired.
Mentor young people in your community.
7. Do not think about charity, think about giving value
I was listening to Derek Sivers'  address to first-year students at Berklee College of Music. In his address, he said that money is a neutral proof that you are delivering value. So when you are trying to help others do not always think of charity or doing it for free.
You can help people by building a product that makes financial management simple or create a benchmark for customer  service.
Focus on building a good (better if it is awesome but it need not be your starting point) product and get the word out. Think about  delivering  value and do not  hesitate  charging money for the value you deliver.
Also worth noting that you need not be building a business or creating your own social  enterprise  to make an impact. Start from wherever you are. Do the work when others are slacking and deliver value always.
Now time to get started.
PS: please  follow me on twitter.