I had a bad habit.

Maybe I thought it was a bad habit and world didn't see it that way.

Do you think drinking 45 cups of tea a day is bad? I definitely looked at it as something I need to stop doing. One day I decided to quit it. I failed. I tried again and failed. Why I failed because tea was my booze, it was my cocaine. It meant the world to me in a way probably you won't understand.

I wanted it every day with the same zeal as yesterday and I loved drinking every cup. I looked forward to it. It was what I had it before bed and after I woke up and multiple times in between.

It controlled a part in my brain until it didn't. Because one day I decided to quit and it didn't fail that day and in days after that. I still remember that winter morning. The morning of 9th Jan 2014. There was nothing special about that day except it was the day when despite failing multiple times I tried again to quit. And, this time I stuck to the promise I made to myself. It took some effort but nothing like I thought it would. Today, after close to 5 years of quitting, I am happy that I did it.

And, since then, every new change has been simpler than the last.

11 Reasons Why 2019 Is The Year You Should Break A Bad Habit Or Start A New One

1) YOU DON'T NEED ONE MORE REASON TO PULL YOURSELF DOWN

Bad habits pull us down with what they do to our mind and our body. The world is tough as it is. You need all the courage and a lot of things working for you to make it through it as a success. Why not give yourself a better chance?

2) BECAUSE WE ARE HUMAN BEINGS AND WE CAN

If you are like me no one else can force you to start a new habit and ask you to stop doing something you do. So, without waiting for someone else to come and tell you what to do or not do, do it yourself. What makes a human being unique and different than animals, is our ability to make a conscious choice. This is really empowering. You got to do it to see how it feels.

3) YOU DESERVE IT

You minus one bad habit and plus one good habit mean more of you. You deserve it so do your family, friends, and peers. And you ought to make this change for the sake of whoever matters to you. And you can do more with one less bad habits and other good habits

4) GOOD HABITS PAVE THE WAY TO BIG SUCCESS

You want to grow your business. No problem. You just need to get in the habit of knocking on more doors and asking for more business. You want to write a book. Fine. Write 50 words a day for 3 years. If you do more – 100, 200, 300 words (1 page) a day, you will do it faster and better.

5) PEOPLE WHO ARE IN CONTROL OF THEIR HABITS ARE IN CONTROL OF THEIR LIVES

And what is a life that is out of control?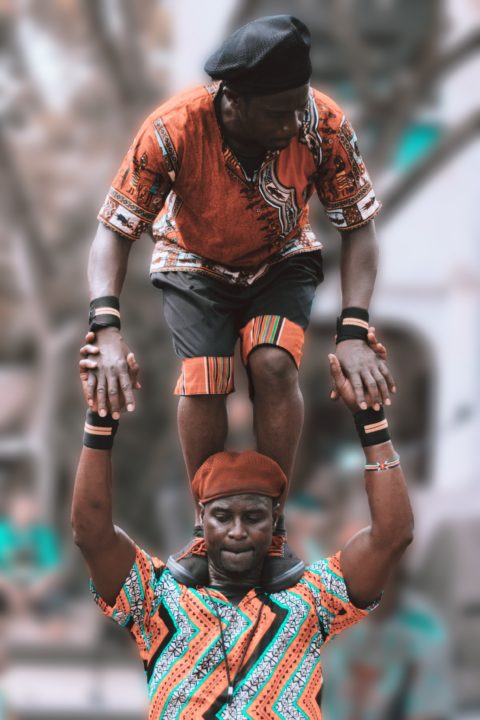 6) BECAUSE IT WILL BE FUN TO LOOK BACK AT IT ONCE AFTER A YEAR

And say that you did it. I know it feels good to say that you wanted to do something and you did it. This in itself is a good reason to do it.

7) ONCE YOU DO IT YOU CAN THEN MOTIVATE OTHERS LIKE I AM DOING IT NOW

The world needs more leaders. Not the ones shouting slogans. But the kind who hold hands and show a path to others. Do you want to show others how it is done? Then do it yourself first.

8) IT CAN PAVE THE WAY FOR OTHER NEW HABITS THAT WILL UPLIFT YOU

There is a chain reaction waiting to happen. Who knows one small step may transform your life. Miracles happen when you believe that they will happen to you. You just need to start.

9) YOU MAY BE KILLING YOURSELF WHO KNOWS AND WON'T IT BE GOOD TO STOP?

I don't know if a habit you want to kick is bad enough to kill you. If it is one more reason to quit.

10) BECAUSE OTHERS HAVE DONE IT

You too can. Whatever you want to do in this world, someone has already done it. You just need to look around. Recently when I wanted to do a long fast I searched for other people's experiences and found so many who had done it. I learned a lot and ended up doing a 7 day fast.

11) IT MIGHT BE EASIER THAN YOU THINK

A lot of times we don't kick a bad habit or start a new one because we think it will be tough to do it. If you are self-aware you may find it simple. I tried kicking my tea habit by cutting quantity. I didn't succeed because I don't operate that way. I am a 'quit cold turkey' kinda guy. So I quit cold turkey one day and it worked for me. There may be withdrawal symptom but if you are committed to working through those you'll come out a winner.

So what new habit you are going to start in 2019? Is there something that you want to quit instead? Let me know in comments.