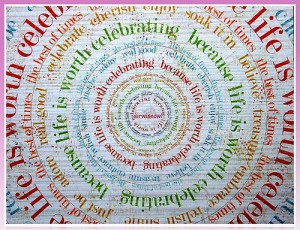 In our quest for success we keep on working day in and day out. But when you keep working like that – days, weeks, months and years will pass by you. One day you will realize that a significant part of life has already gone never to come back.
Chances are that those who keep working towards their goals will ultimately succeed. For most of us the success itself is the reward for the work we put in. But it is always better if you celebrate while the success is still fresh in your thoughts.
If you are an entrepreneur, a new client win does not last long in your heart because soon you begin servicing same client. For a student a major success in examination lasts only till she enters next class and gets into the daily rigor. So it is important that you celebrate victories while they are still fresh — however small they may be.
How to celebrate?
Call everybody involved to rejoice in festivities, say thank you – may be with a small gift or personal thank you note; and most importantly — look in the mirror and say congrats to the face in mirror — for having done it. During such celebrations take a vow to meet together again for such a celebration.
Do not hold yourself back thinking that the success will not last long. It may or may not – but you should not spoil your today thinking about tomorrow. In fact, you have more reason to celebrate today because there may be no tomorrow.
Why celebrate?
By celebrating you show that you appreciate what you have got. When you do that you open yourself to even bigger celebrations and successes.
I will go the extent of suggesting that keep a celebration day every month and make it a point to find reasons to celebrate on this day. Why wait for birthdays and anniversaries to celebrate. Let celebrate often, let's celebrate more; because you deserve a life filled with real joy and not just the hope for a better tomorrow.
What do you say?